Our Story
Little & Large was founded by husband and wife, Sarah and Eoghan O'Donnell, in October 2017. After meeting on a dance floor, they bonded over a mutual love of typefaces and all things design. This passion for creativity has seen Sarah and Eoghan work both nationally and internationally, on a broad array of clients and markets.
After returning from Melbourne in November 2016, Eoghan and Sarah spent several months in Dublin's fair city before deciding to move west to Galway, their native soil.
Eoghan O'Donnell | Partner
Eoghan graduated from DIT with a Masters in Advertising in 2010 after completing his undergraduate degree in NUIG. Despite starting off as a copywriter, he quickly realised that his true calling was in client service and strategy.
Since then, Eoghan has worked on a wide range of clients in many different categories such as; automotive, FMCG, alcohol and fashion.
Eoghan is a brand business partner who is strategically-led and data competent. He aims to deliver on time, on brief and on budget. Eoghan aims to be an integral part of a business, focused on delivering best in class effective creative work for his clients.
Sarah O'Donnell | Partner
Sarah complete a B.Comm in NUIG and went on to undertake a Masters in Communications, Advertising and Public Relations at University of Ulster.
Having worked in agencies since the tender age of 16, Sarah has always had a passion for Advertising and has had roles on both the creative and client service side of things.
She has worked on a broad range of clients in areas including Industrial, Manufacturing, FMCG, and national Supermarkets. Her passion for creative and strategy, as well as her multi-disciplined background, makes her an excellent addition to any client.
Alan Conway | Digital Analyst &
E-Commerce Specialist
Alan has a vast amount of experience in the digital sphere having worked in agencies for the last ten years in Ireland, Vancouver and London. Alan's specialty is e-commerce, digital strategy and he has a strong background in data and analytics.
Alan also worked for Shopify as a senior member of the Shopify Guru team, which greatly benefits our customers operating on the Shopify platform.
Lorna Gilmartin | Junior Creative
Lorna is a recent graduate of NCAD and works across all aspects of creative in the business. Her varied mix of skills include graphic design, photography, styling, and videography.
Lorna's passion for creative is complemented by her analytical mind and ability to apply data and insights to the work she creates, ensuring that while creative is at the fore, there is always a tactical and business driving focus to what she produces.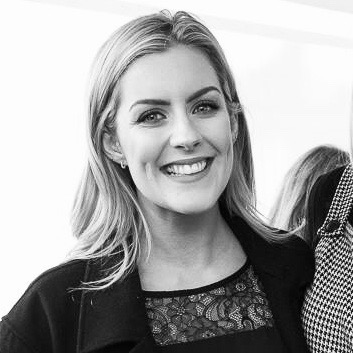 Leonie Dunne | Senior Account Executive
Leonie graduated from DIT with a degree in Business & Management, focusing her final year on Marketing and completing a thesis around the importance of social media. Leonie is the daily point of contact for many of our clients, and is responsible for delivering briefs from start to finish.
Leonie's experience in content creation and management of social platforms, as well as her planning and organisation skills, are vital to the day to day management of our clients' accounts and in creating successful through the line campaigns.
Bernie Small | Finance Manager
Bernie has over 40 years experience in the finance sector and manages our day to day finance. She wasn't the most digitally-savvy when she started but you can now find her on Facebook, Instagram and TikTok.